A Toledo Area Vacuum Cleaner Store – And Proud of It!
We serve our neighbors throughout the Toledo OH area including most of Northwest Ohio and Southeast Michigan. We are a locally owned and operated company and we have been in the same Maumee location since 2002. People come from miles around to buy their vacuum cleaners and get their old ones repaired, and that means a lot to us because that demonstrates we've earned their loyalty and trust. And equally important is that they refer their friends and family to us, too! Fast, fair and friendly service with high ethical standards is our calling card.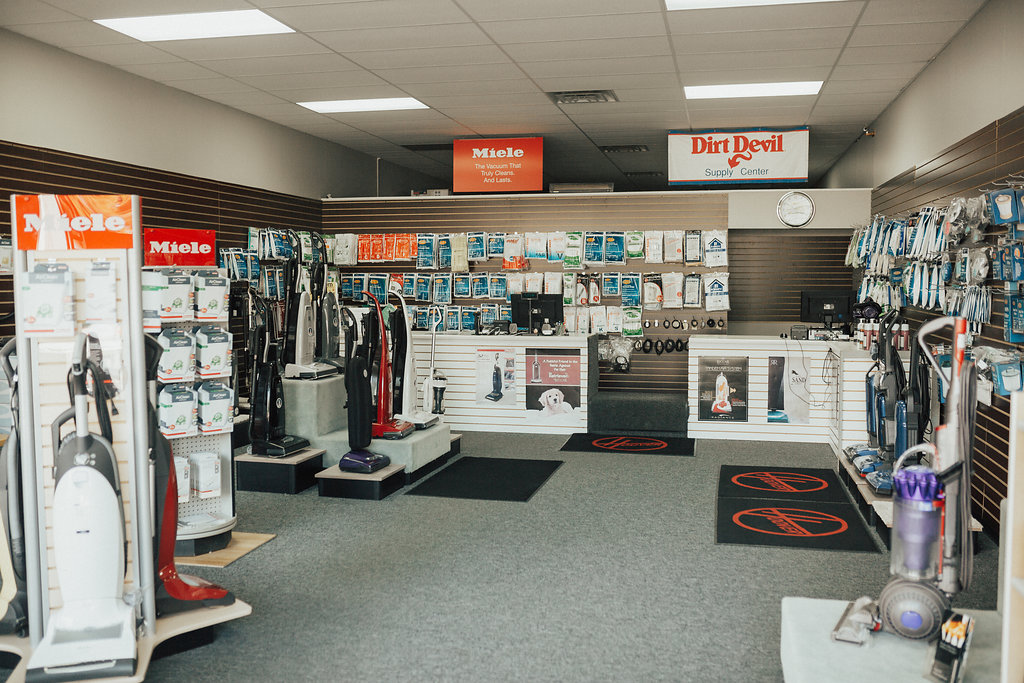 Vacuum Cleaners – Repair & Service


Carpet Cleaners – Repair and Service



Serving the Greater Toledo area since 2002
We are a full-service vacuum store serving Maumee and Toledo area residents and businesses since 2002. We carry a wide variety of vacuum cleaner makes and models to suit your needs & your budget. If you're looking for the Best vacuum cleaner in the Toledo OH area, we can help! Authorized Factory Warranty Center for Miele, Hoover, Royal, Dirt Devil, Oreck, Bissell and Pro Team.
Choose from a great selection of Miele, Oreck, Eureka, Royal, Hoover, Dirt Devil, NSS, Sanitaire, Cirrus, Bissell, Pro Team, Dyson and Shark brand products
We also have belts and bags for all makes and models of vacuums.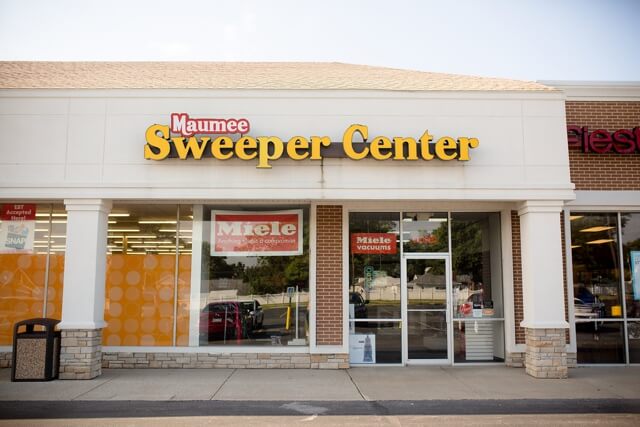 A Toledo Area Vacuum Cleaner Store – And Proud of It!
Maumee Sweeper Center opened its doors in August 2002. The original owner, Kerry Pelton. operated the local Hoover store for 17 years prior to opening Maumee Sweeper Center. In January of 2019, John Gulbronson became the owner of Maumee Sweeper Center with the commitment to provide awesome customer service at fair prices.
The current crew continues the same great level of quality service and fair prices as the original business, making each customer feel welcome and providing stellar service. Come in today and check out our updated showroom and get a free estimate on your vacuum repair, or check out the latest top-rated vacuum cleaners.
Let us help you find the best vacuum, carpet cleaner or floor cleaner for your needs.
How Much Have Vacuum Cleaners Changed?
According to Mental Floss, the "PUFFING BILLY," THE FIRST POWER VACUUM, WAS HORSE-DRAWN …
In 1901, British engineer Hubert Cecil Booth invented the first powered vacuum cleaner, likely inspired by American inventor John S. Thurman's "pneumatic carpet renovator," which cleaned by blowing rather than drawing air. Booth's "Puffing Billy" ran on gasoline and was towed around on a horse-drawn cart due to its massive size. It provided paid "Vacuum Cleaning" services via tubes snaked into the windows of homes or commercial buildings.
We believe honesty is at the forefront of our business. Since we are the professionals, we owe it to our customers to consult with them to determine the best solution for their specific situation. Satisfied customers are repeat customers and ambassadors for our business. We provide detailed repair estimates and offer competitive labor rates and parts prices. Our competitive prices also apply to the bags, belts, filters and the wide variety of vacuum cleaners we sell.
We strive to be courteous and provide a high level of professional service to our customers. We take pride in helping each and every customer that walks through the door.
Although our walk-in (mainly residential) clients are the reason our doors are open, our corporate clients are what keep us on our toes! We have tremendous corporate relationships with many hotels, resorts, commercial/residential cleaning services, churches, the state of Ohio and many others to name a few.
We love our planet and so do you! We will first give you a FREE estimate for a repair. If it is not feasible to do the repair we attempt to recycle every vacuum to reduce the amount of waste entering our landfills.
We love America and all the men and women who risk life and limb to give us the freedoms we enjoy today. Ask about our Military discount. We strive to buy from American companies and honor and close on most American holidays.
Call Now And Schedule Your Vacuum Repair!