Vacuum Cleaner Sales, Parts and Repair In Toledo, OH
Maumee Sweeper Center can repair your old vacuum or demonstrate to you the best vacuums on the market. We will consult with you to determine the best vacuum options for your home or business. Try out any of our dozens of vacuum cleaners before you buy to ensure you are satisfied with your purchase. If you decide to buy, know that you'll be getting some of the lowest prices for vacuum cleaners in the Toledo, OH area. We have bags, belts and repair parts for hundreds of different models of vacuum cleaners from all major brands.
Miele, Dyson, Shark, NSS, Oreck, Royal, Hoover, Dirt Devil, Panasonic, Sanitaire, Cirrus, Eureka, and Bissell.
Vacuum Cleaner Service You Can Count On
We not only sell great vacuums, we are experts at getting your existing vacuum cleaners repaired to provide their optimum performance. We are an authorized repair center for Miele, Hoover, Royal, Cirrus, Bissell, Dirt Devil, Oreck and Sanitaire. We also repair other brands including Shark, Dyson, Riccar, Simplicity, Kirby, Rainbow, Electrolux, Kenmore and many others. We provide free estimates for all repairs. Since 2003, Maumee Sweeper Center has been well known for quality repairs, ethical standards and fair prices. If your vacuum is no longer performing well, bring it in and let us get your vacuum back in top shape. If you wish, we can also offer a trade in for your old vacuum towards any new machine. We guarantee your satisfaction.
Get the best service and the best vacuum cleaner for your needs at the lowest price. And we promise that our Customer Service will keep you coming back!
Before you purchase a new vacuum, bring in your old vacuum cleaner and we'll be happy to inspect it for you. We can repair your machine. If it is no longer viable to repair, we can show you a new vacuum that best suits your needs.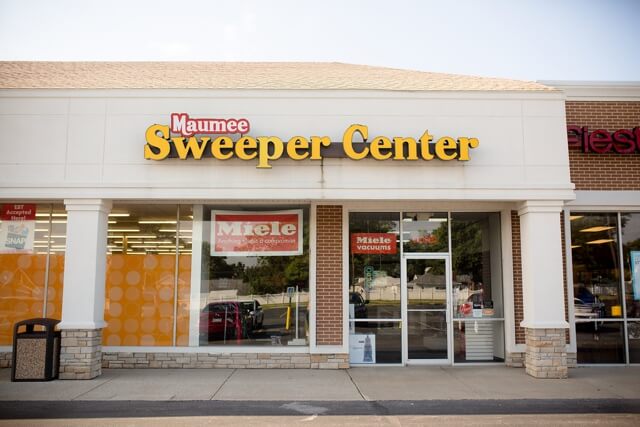 Professional Vacuum Repairs In Toledo OH
Our highly trained and experienced staff will be happy to help with any of your vacuum repair needs.
Minor Vacuum Repairs
Complete "Rebuilds"
Belt Replacement
Cord replacement
Unclog Your Vacuum Cleaner
Filter Changes
Bag Replacement
Sweeper Brush Bar Maintenance
Same Day Service*  (*Some restrictions may apply)
Your One-Stop-Shop Vacuum Cleaner Store for Sales, Parts and Repairs in Toledo, OH
Whether you're looking for a new vacuum cleaner or need a vacuum repair from a reliable service center, you've come to the right place! Let our combined 50+ years of experience selling and servicing vacuum cleaners in the Toledo, Ohio area help you! For new vacuums, we can recommend the model that is best for your needs. Choose from  Miele, Oreck, Royal, Hoover, Dirt Devil, NSS, Sanitaire, Cirrus, Bissell, Eureka, Dyson and Shark Vacuum cleaners!. We also have all belts and bags for all makes and models of vacuums. And we also keep a well-stocked inventory of other vacuum parts.
We Offer Fast Vacuum Cleaner Repair On All Major Brands!
We can provide all levels of vacuum cleaner repair service. We do minor repairs and even completely rebuilding many vacuum cleaner makes and models, including: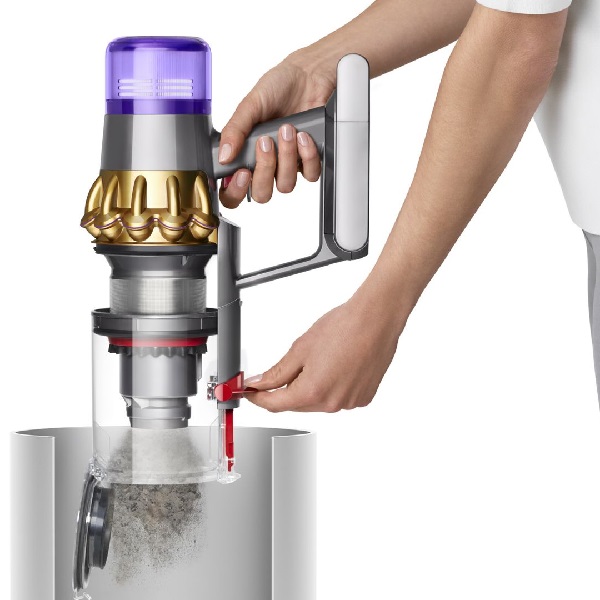 We Are An "Authorized Warranty Repair Center"
Looking for a local place nearby that repair your vacuum cleaner and is authorized by many vacuum manufacturers to do repairs on their vacuum cleaners? You'll be happy to know that the Maumee Sweeper Center is also the factory authorized Warranty repair service center for several vacuum manufacturing companies you already know and trust. Some of these companies are Miele, Dyson, Oreck and Hoover vacuums. So you can get your vacuum repaired with peace of mind knowing that our company has the full trust of some of the most popular vacuum cleaner brands in the world.
We also provide warranty repair work for these vacuum cleaner makes: Royal, Pro Team, Sanitaire, Dirt Devil and Cirrus
Here's a tip we tell all of our customers: bring your old vacuum to our repair shop before you buy a brand new vacuum. Chances are we may be able to get it fixed for you and do it right there on the spot! We've saved many customers from having to buy a new vacuum by repairing their old one. It's definitely worth the effort to stop by our shop. We also offer trade-ins for your existing vacuum. Stop by Maumee Sweeper Center – Toledo's favorite vacuum repair shop!
Let us help you find the best vacuum, carpet cleaner or floor cleaner for your needs.
Maumee Sweeper Center is a vacuum service center and we pride ourselves on making your experience at our store as enjoyable as possible. We do the little things that make a big difference. For example, we will happily carry your vacuum to and from your vehicle for you. We can even pick up your vacuum for service and then deliver it to your home in the Toledo, OH area.
Did you know we also offer Vacuum Cleaner Repair and Service?
Vacuum Service Repair Center
We can Repair many models including Miele, Riccar, Dyson, Shark, Sebo, Royal, Hoover, Dirt Devil, Electrolux, Sanitaire, Cirrus, Eureka, Bissell, Filter Queen, Fuller Brush, Panasonic, Oreck, Kirby, Shop Vac, Rainbow, Windsor, and Simplicity. Our locally owned and operated shop cares about our town and the environment. We offer a military discount and will match competitor's deals.
In addition to selling vacuum cleaners, we also do vacuum repairs. We can handle small repairs and maintenance through complete rebuilds… restoring your vacuum cleaner as close to new as possible. Many repairs are done the same day.
We have Warranty Service for these brands
Miele
Oreck
Pro Team
Hoover
Royal
Sanitaire
Dirt Devil
Bissell
Cirrus
Call Now And Schedule Your Vacuum Repair!